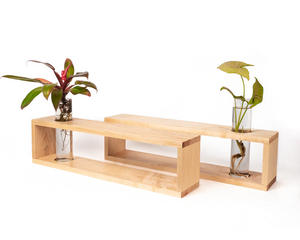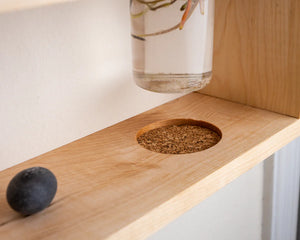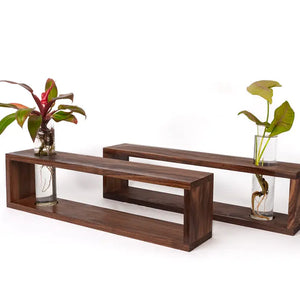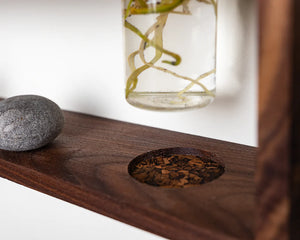 Sometimes the biggest statements are made in simplicity. These propagation shelves offer a stunning stand to showcase mini collection while still showing off your love for plants!
They come in sets of 2, one with the vase on the left, one on the right. So when you order a case of 2, you will receive 4 total shelves (2 of each) Large glass vase on this propagation shelf allow for plants to happily grow in the same frame for years, transforming your plants into growing wall art.
Have fun designing beautifully decored walls throughout the home and watch your plants grow.